Getting Started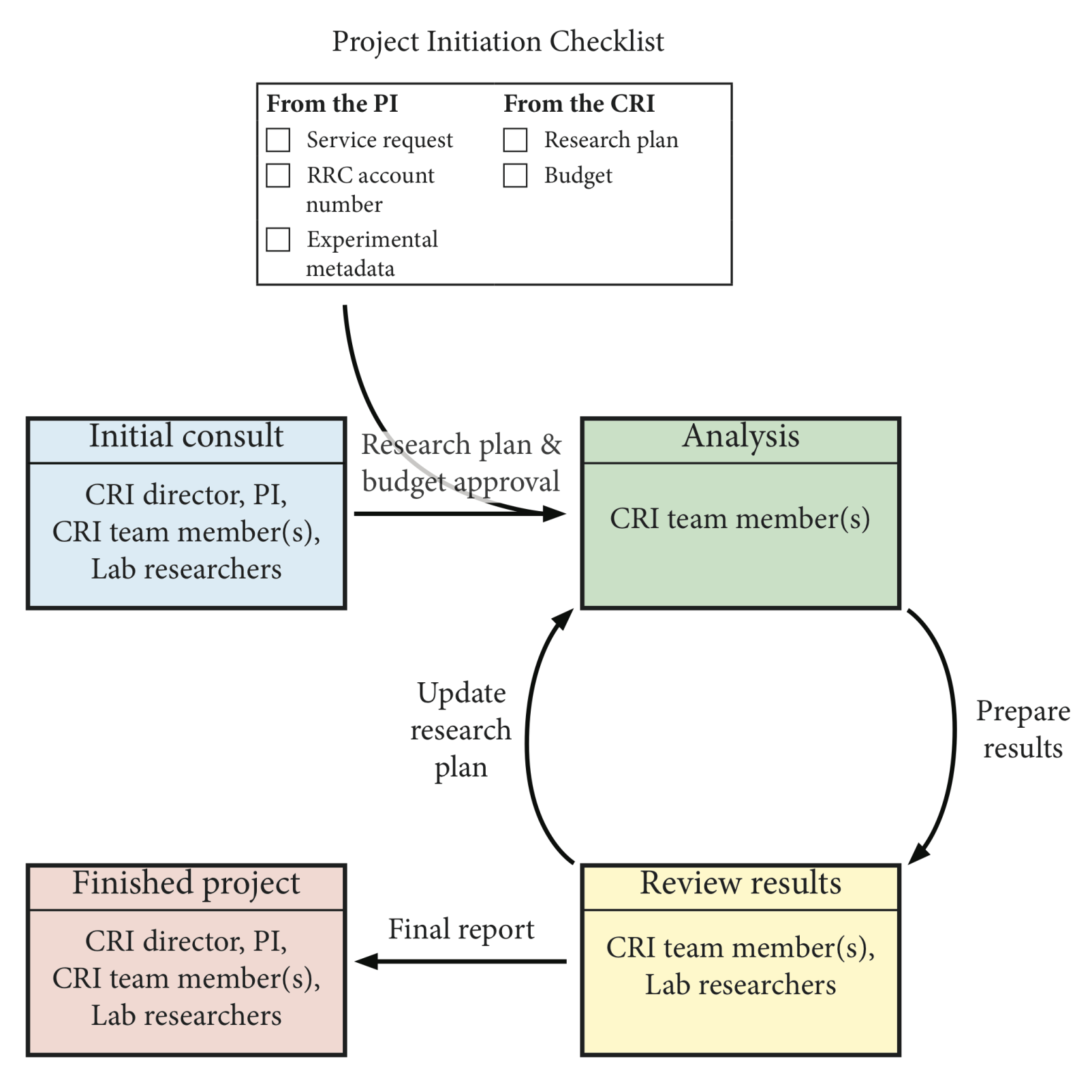 Projects with the RIC begin with a consultation to review the scientific aims of the project and the experimental strategy. We will review details of study design and create an analysis strategy optimized for each project. This will be detailed in a project plan, prepared after the consultation, and accompanied by a timeline and budget for the initial analysis. Project plans may be updated or modified as the analysis proceeds based on feedback from researchers or the intermediate results obtained.
Consultations are always free of charge.
As part of our standard practices, all projects include a certain number of services:
Consultation for project initiation, including experimental design, and follow-up communication
Data handling, including data transfer and integrity assurance
Raw data quality control based on experimental platform and experiment type
Compilation of results and report preparation
Access to results on the RRC Data Portal
Prior to starting work, we will require payment source . Information about registering a payment source can be found here.
To request a consultation, please fill out a service request form at RRC CrossLabs: go.uic.edu/ric.
To inquire about bioinformatics services, please contact us.