COVID-19 UPDATE:  June 3, 2020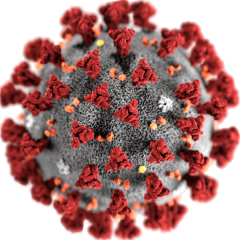 As of June 8th, Research Resources Center (RRC) cores will begin to work on all projects and services as well as open shared equipment schedules. There will be new guidelines issued by each core due to COVID19 for the use of shared equipment, sample drop off, etc. We expect delays for new projects and services due to the collection of backlogs, and we kindly ask for your patience and understanding during this transition time. Please reference each core's new user guidelines before requesting services, projects, or scheduling equipment. All questions or inquiries must be sent by email and/or scheduled by phone call/video conference call to respective core.
Meet the RRC
The Research Resources Center is a division of the Office of the Vice Chancellor for Research at the University of Illinois at Chicago. RRC offers research faculty and staff a diverse inventory of high-end scientific equipment as well as a wide range of services. The RRC also welcomes external users doing scientific research.
Get started
Research Resources Center Administrative Office
1737, West Polk Street,
Room 310 AOB,
MC 937,
Chicago,
Illinois
60612