U.S. Credit Card Payments
External customers inside the U.S. can choose to pay by Credit Card. Please note that you will need your ACCOUNT NUMBER to create/log in to your account. Your account number is listed on your invoice as "Group Account Number."
Credit card payments can be made by navigating to this link https://ipay.uillinois.edu/gar/welcome.cfm and following the steps listed there.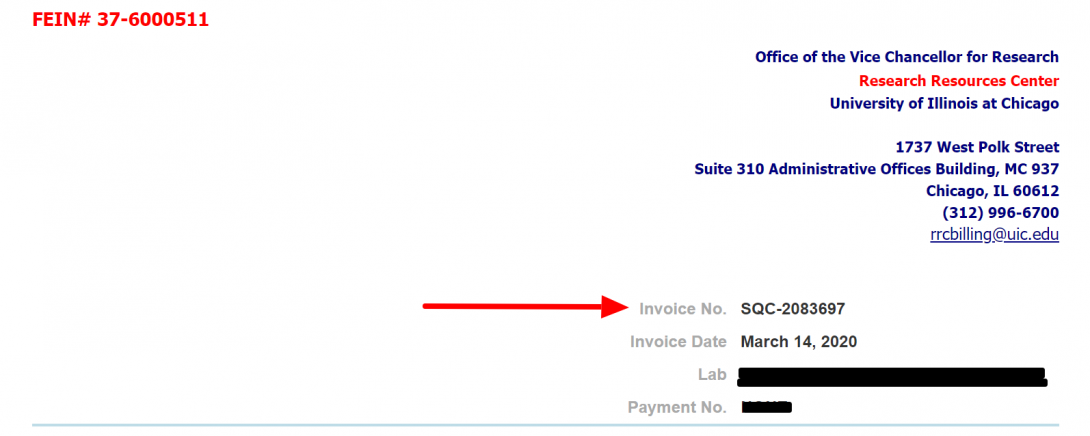 You can find the invoice number on the pdf invoice sent to you/your business manager. If you did not receive your invoice, please contact us at rrcbilling@uic.edu.
In addition, you can also find all of your current and past invoices on iLab -> top left hand corner menu -> Invoices