U.S. WIRE TRANSFER
ALL WIRE TRANSFER PAYMENTS NEED TO INCLUDE ALL WIRE TRANSFER FEES, OTHERWISE, YOU WILL BE BILLED ADDITIONALLY FOR UNPAID FEES.
To pay by U.S. WIRE TRANSFER, please send funds to:
JPMorgan Chase Bank NA
4 New York Plaza, Floor 15
New York, NY 10004
ABA/Routing No.: 021000021
Account Title: Board of Trustees of the University of Illinois
Account No.: 840783682
Reference: PI Name, Account Number, and Invoice Number
Important Notice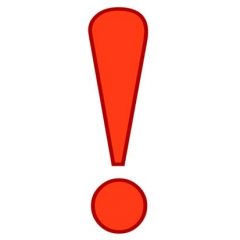 Payments are DUE in 30 days.

Please note that you will need your ACCOUNT NUMBER for all payment methods. You can look up your university account number by entering the PIs email address ♦here♦.
Where to find the Invoice Number?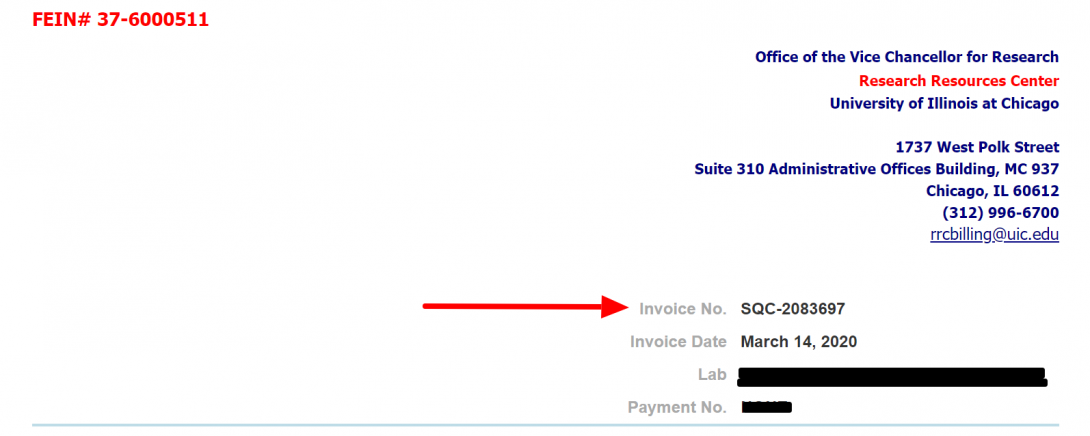 You can find the invoice number on the pdf invoice sent to you/your business manager. If you did not receive your invoice, please contact us at rrcbilling@uic.edu.
In addition, you can also find all of your current and past invoices on iLab -> top left hand corner menu -> Invoices