Services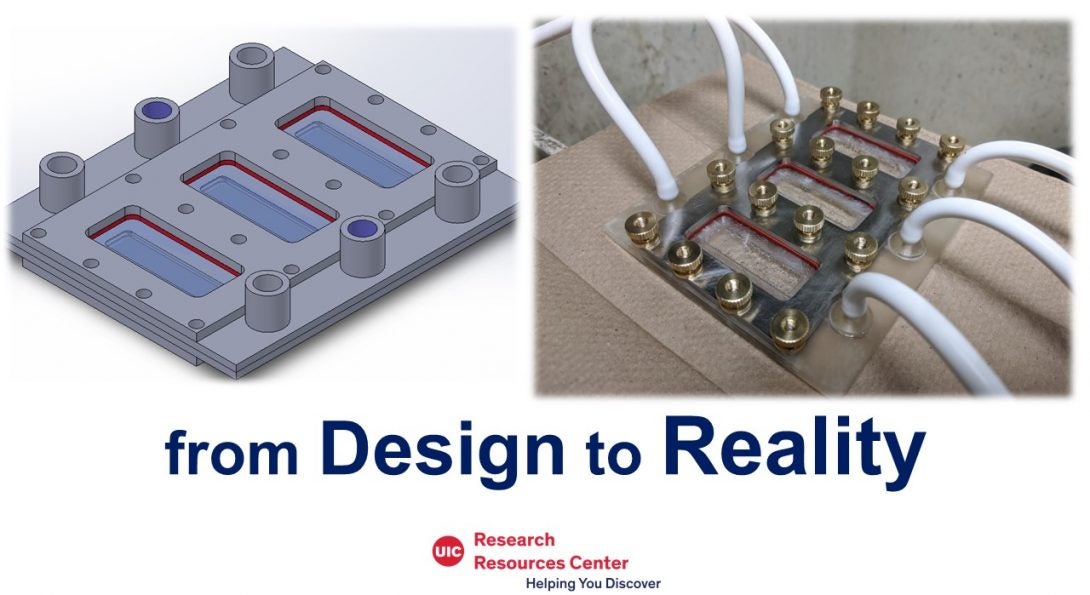 Our skilled staffs will assist UIC staff and others in designing and/or fabricating items utilizing the latest CAD/CAM software, which can be used for full 3-axis and 3-D contour milling.
We are able to work with various metals (e.g. stainless and alloy steels, titanium, lead, platinum, brass, aluminum, copper, sheet metal), plastics (e.g. acrylic, acetate, acetal, polypropylene, polystyrene, nylon, PVC, teflon, polycarbonates, polyethylene, engineered plastics), wood, wood composites and machinable ceramics.
Our electronics shop offers complete electronic services including the maintenance and repair of electronic devices. We also design and fabricate customized electronic equipment that may not be commercially available.
Please contact us for the services you need.
Capabilities:
Turning in lathe up to 15"
Manual milling
2 axes and 3 axes CNC milling
Surface grinding
Precision thread cutting
Sheetmetal bending
Forming, shearing and fabrication
Hole punching
Woodworking — sawing and fabrication
Tig welding of most metals
Brazing silver solder
Sandblasting
Thermocouples
Repair and rebuilding of machinery and scientific instruments
Fabrication of parts using most plastics — machining, plastic welding/gluing, bending and polishing
Please note, Investigators from the Northwestern University and the University of Chicago are provided internal rates as all UIC users. All other users can access services but, at either external academic or external non-academic rate.